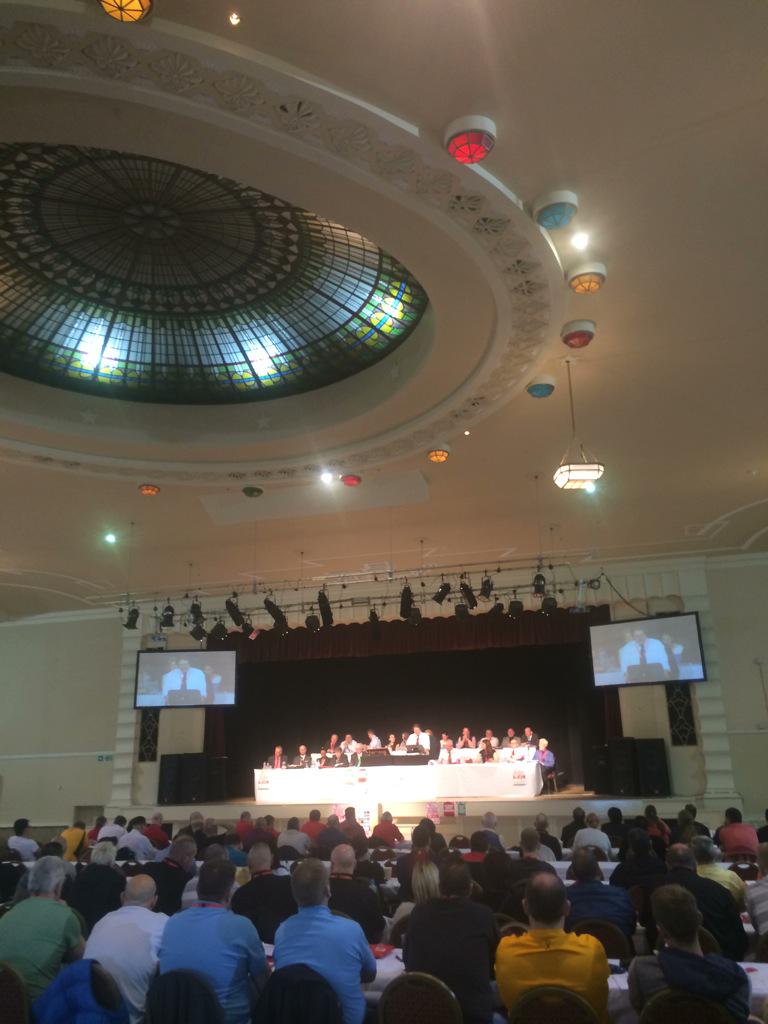 This year's BFAWU Annual Conference featured some great debates and a plethora of fantastic guest speeches, many of which have been captured for posterity.
For Arthur Scargill's superb address to delegates, click here
For TV and film star, Ricky Tomlinson's return to Conference to speak about the 'Shrewsbury 24' campaign, click here
To watch PCS General Secretary, Mark Serwotka in action, click here
To watch the newly elected MP for Leeds East and member of the BFAWU, Richard Burgon, click here
For staunch BFAWU supporter and MP for Hayes and Harlington, John McDonnell's speech, click here
To watch the address made by Sri Lankan workers' rights activist group, 'Tamil Solidarity', click here
For BFAWU General Secretary, Ronnie Draper's opening address to Conference, click here
Thanks to all who took part and thanks also to Ronnie Irwin for the video footage. Visit the Irwin Video website:
http://www.irwinvideo.co.uk/
Do you like this post?