News
There is a toxic atmosphere of anti-migrant hysteria following the EU referendum, which has become normalised since the election of US President, Donald Trump and is being underpinned by the UK's...
Latest News
Dear Member The upcoming by-elections in Stoke and Copeland are a real test for you, your communities and their values. The media will have you believe that these vitally...
Latest News
The UK is sleepwalking into a dystopian era; a country where unless you have the right insurance you will get no help or assistance from the state. The government's...
Latest News
Fair pay for the work people do is a basic right. Workers should not be facing hardship as a result of poverty pay, particularly at Christmas. A march and...
Latest News
Bullying can take many forms in the workplace, both physical and psychological. Bullying is an unwanted and abusive behaviour, where an individual or group of people create an intimidating...
Latest News
McDonalds make billions in profits worldwide each year, yet continue to exploit and neglect workers with zero hours contracts, poor pay and Union-busting techniques. The Fight For $15 campaign...
Latest News
This is Laura's life: age 24; a Northerner; bar team leader for a large pub chain (and formerly a McDonald's manager); zero hours contract; on a minimum wage; no...
Latest News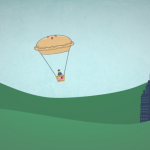 It saddens us deeply to hear of the death of the US working class leader, Myrna De Los Santos, at the age of 49; a lady who despite ill-health,...
Latest News