Trade unions and migrant justice organisations have described the government's decision to fund part of the public sector pay offer through substantial hikes to visa and migrant healthcare costs...
Latest News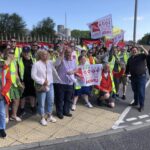 Coalition of trade unions defeat the government's anti-trade union laws! Sarah Woolley, General Secretary of the BFAWU, the largest independent trade union specialising in the Food sector and allied...
Latest News
In June, we celebrated World Wellbeing Week. The week-long event reminds people worldwide to pause and take a moment to prioritise their mental, physical, emotional, social, financial, and occupational...
Latest News
Deafblindness is the combination of sight and hearing loss. It's a disability in its own right, and over 400,000 people in the UK are affected. Most people with deafblindness...
Latest News
From 19th to 25th June, Mencap are hosting Learning Disability Week. Learning Disability Week highlights the amazing achievements of the 1.5 million people in the UK diagnosed with a learning...
Latest News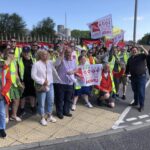 Our members at Allied Bakeries in Liverpool have taken the difficult decision to withdraw their labour this week over a pay dispute, the picket line over the last 24...
Latest News
The BFAWU was able to take an active role in the recent TUC Black Workers Conference by sending delegates George Atwall (Regional Officer for Region 3), Adrianna Kara and...
Latest News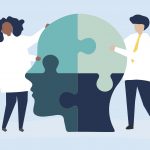 Mental Health Awareness week is acknowledged in May and this year it focused on anxiety.  Everyone can experience anxiety at some point in their life. Whether it's a student...
Partner Blog Posts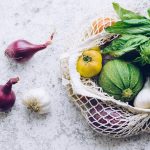 Our latest report on the impact the cost of living is having on BFAWU members is out. The short report is broken down into 2 main sections: The first...
Latest News