News
The trade union movement welcomes the passing of groundbreaking employment rights at the NI Assembly today (24 March 2022). The Domestic Abuse (Safe Leave) Bill brought forward by Rachel Woods MLA...
Latest News
Following the Chancellor's Spring Statement, a new report by the Centre for Labour and Social Studies (CLASS) and Autonomy Think Tank looks at the explosion of employment insecurity over...
Latest News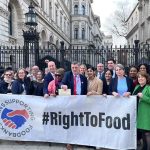 Politicians, football clubs, medics, academics, trade unions, mayors, councils and voluntary organisations come together to deliver an urgentletter – and message – to Chancellor Rishi Sunak Liverpool West Derby...
Latest News
A delegation of trade unionists, journalists and politicians that has recently returned from Iraqi Kurdistan is calling for Turkey's President Recep Tayyip Erdogan to be charged with war crimes and...
Latest News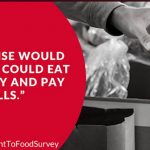 Over the last year the Bakers Food and Allied Workers Union (BFAWU) has been busy continuing our work on the 'Right to Food' campaign. An extensive members' survey conducted...
Latest News
Last week members of the BFAWU were invited to fill in a survey asked them about their experience of sexual harassment in their workplaces, work and union events, and...
Latest News
14 UK trade union leaders representing 2.3 million workers have written to the leaders of the COP26 nations, to ask them to listen to workers' voices on climate issues...
Latest News
The decision taken by delegates who predominantly live in what's regarded as Labour red wall seats shows how far the Labour party has travelled away from the aims and...
Latest News