News
7 November is Disability Pay Gap Day. It's the day when the average Disabled worker stops getting paid for the rest of the year, compared to the average non-disabled...
Latest News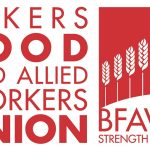 Members of the Bakers, Food and Allied Workers Union (BFAWU) who work as interpreters have secured a significant step forward in their campaign against low pay and insecure work. The...
Latest News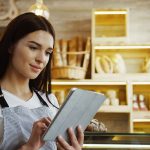 PayPlan, one of the UK's largest free debt advice providers, has outlined some of its expert budgeting tips as we face the financial pressures of winter and the festive...
Latest News
We know the April energy price cap rise was extremely worrying for many people, and with rises in October and January expected, things may seem worrying, so it's important...
Latest News
Bakers, Food and Allied Workers, Strike Map and Notes from Below launch new organising project, Organise Now! LAUNCH VIDEO IS HERE Today (24 September), The Bakers, Food and Allied...
Latest News
Eleven trade unions, coordinated by the TUC and represented by Thompsons Solicitors LLP, today (Wednesday) began legal proceedings to protect the right to strike The unions – ASLEF, BFAWU,...
Latest News
The BFAWU join the Trade Union Movement in sending our condolences to the Royal Family on the death of the Queen, who has served as head of state for...
Latest News
A report published by the Centre for Social Justice estimated 1.08 million people could be borrowing from an illegal money lender – more commonly known as a loan shark. This figure...
Latest News